Visitors Online
We have 667 guests and 1 member online



Newsletter and Updates


Saturday, 23 August 2014 18:18

March n

ewsletter 2012


Email




If you have any queries or would like to

join our forum, or just want to say hello,
please send an email and I will get back to you as soon as possible. God Bless, Ian.
(We do not save or pass on email addresses)

Send email


Truth for all people




Forum

Praying for Lost Souls by Kathryn.

I have been thinking and praying for Lost Souls and I came across one of the messages from Jesus pertaining to lost souls.

I love the fact that once we have even a smidgeon of Divine Love residing in our souls - this Love will
never be taken away from us. During our progress we may take a few steps backwards, get off track, we may even think we are lost souls as we submit to negative temptations that retard our progress but if we have the Divine Love within us - even a teeny weeny bit of it - no amount of evil doings on our part can eradicate the Love from God that is there. No amount of ugliness can erase the Love of God within us.... read more

Acres of Diamonds by Dan.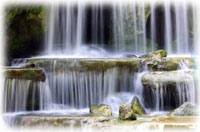 There's a classic story about a great diamond find many years ago about a gentleman who bought a farm and searched for diamonds and ended up giving up and selling his property and moving to South Africa to continue his quest never to find his pot of gold. The buyer of this property discovered a great diamond field on this farm and has been the subject of many a moral story of perseverance and not giving up because what we seek might be right under our noses.

Such was the case recently as a family crisis emerged and I thought, "here we go again". I was perplexed why one of my kids seems to live in crisis and bad things always happen to them. I understand the law of compensation and how we suffer for our thoughts and behavior but this person isn't a bad person and doesn't do evil and malicious things so I wondered why they seemed to suffer so much. I prayed on this and .....well I'll have to continue this in another post as the coffee shop I'm at and writing this post in is closing as the lights were just turned off. So the sequel to this post awaits my next entry.
.....
read more

How we view reality through the template of God's creation and laws, by Al.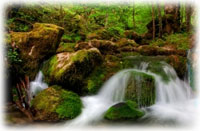 How we view reality through the template of God's creation and laws is variable in accordance to the experience of the individual and their mental and spiritual state. I believe that my experience propelled me into a form of soul consciousness, or at least an altered state of consciousness. Reality was certainly different, because I was able to perceive another layer or possibly dimension of reality. Everything has a form of consciousness because God imbued consciousness into everything. Of course, you have to be tuned into this reality in order to appreciate it.

As our souls become purified and filled with the Divine essence, we become more attuned to God's creation and since the universe is multidimensional, therefore, so is reality. I've only had glimpses of these layers since the gravitational pull of the material world is so compelling. Probably best to be here anyway. I just consider myself fortunate to have such experiences and come back to a functional state of being rather than be carried off into another place and not able to orient back to the material world...
..
..
read more

The Veil Lifted, by Ian.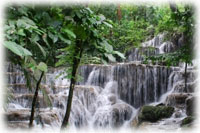 Well, all that these seekers need to do is be open and "SEEK THE TRUTH," and it will come to them, not the truth to do with the good and bad in this world, not truth to prove to themselves that they were correct, which might be true or might not, not truth on lower levels, although this might lead them to the ultimate truths, and here lies one of the great deceptions for many, because whatever they believe in will be proven to that person as truth, even if it isn't, but GOD's TRUTHS that He wants all to know should be sought after.
Many do not believe there is a God, many who believe there is a God, have a false notion about God, but there are some who know more, and I believe that every one of the latter has sought Truth, humbly and openly and found.

False beliefs stand in the way to finding the truth and this is stated throughout the messages in many instances, so the false beliefs need to go, how is this accomplished if the false beliefs are believed as truth?...
read more

Divine Love for the Soul ebook available on amazon.com, Joan.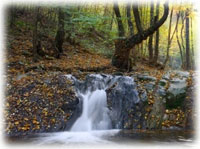 A soul awakening is the key to receiving Divine Love for the Soul, as the twenty one writers of this ebook discovered. Not satisfied with traditional religious dogma, many of these truth seekers embarked on a mission to find the missing link to God and, to their amazement, their journey was successful.

In part I, true stories of soul awakenings, the writers share the process of their Divine Love path. They enlighten us as to the ease of getting closer to God and having a personal relationship with Him. The stories of out-of-this-world spiritual experiences are both riveting and compelling; and inspirational essays about Divine Love are informative and motivational.
A sampling of profound messages from Divine Angels in Part II explain what Divine Love is, how we are able to obtain it in our souls, the benefits of receiving this Love to remove our fears and worries, heal our physical illnesses, give us happiness and peace that passeth all understanding, and why it is very important that we become aware of Divine Love's amazing power to purify our souls while we are still living on this earth.

.
....
read more


Website:
www.truthforallpeople.com