Visitors Online
We have 262 guests and 1 member online



Newsletter and Updates


Thursday, 21 August 2014 22:57

February n

ewsletter 2012


Email




If you have any queries or would like to

join our forum, or just want to say hello,
please send an email and I will get back to you as soon as possible. God Bless, Ian.
(We do not save or pass on email addresses)

Send email


Truth for all people




Forum

Time Capsule, by Dan.

Last week I was working on a remodeling project and had re-framed a wall in a bedroom and was preparing to install the sheetrock wall covering.

A thought came to me to take a pine board and write down a truth inscription and seal it in the wall so that someday in the future this may be discovered and read by someone.
Perhaps another carpenter/contractor may do a demolition project on this home and discover this truth time capsule.
This is what I wrote...... read more

The Power of Love, by Ian.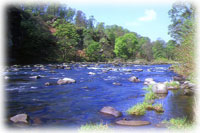 Since we are on the subject, I have another dream to tell which made a big impact on me, it happened about twenty seven years ago and remains with me as clear as day.
I'm not sure if I can call it a dream, or "just a dream" because it was so real and I was in it and present with all my senses functioning and alert, it not only marked great changes in me at that time, but also proved to be in actuality a decisive turn about which effected my future course and development.

It began with me observing an island in what I can only describe as space, it was dark where I was and the island in the distance was dark too, I understood that I had spent some time on this island all alone, which in some ways reflected how my life was at that time, I had closed myself off from the world and most other people too, but this period was finished now and things were changing, this is how I understood it while standing there.
.....
read more

A book that I read recently, By Michael.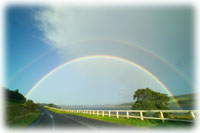 These comments bring to mind a book that I read recently. It is a story about a 20 year old that caught double lobar Pneumonia and died for nine minutes. He relates his experiences in meeting Jesus and taking a short journey with Him. Jesus showed this man many things in that nine minutes, one of them was the spirits that are trapped on the Earth plain and their condition.
I have included this excerpt from that book as I think it is very interesting and follows along with what is on this thread. This happened September 1943.
Here, George has Jesus with him and they are visiting a wasteland area believed to be somewhere still on the Earth. He is looking over a vast plain that is inhabited by many dark spirits. He has explained that these are hideous spirits and they are trying to attack each other.
"...a universe where there were no walls. No place that was not inhabited by other beings to whom one was totally exposed at all times..
..
..
read more

Messages from Ancient Spirits of the Old Testament, by Joan.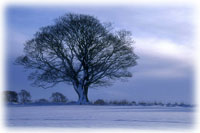 This thread is for messages written through James E. Padgett by prominent men of the Bible in the Old Testament. They didn't have the privilege of receiving God's Divine Love because it wasn't available during their lifetimes. So learning about their soul's progression during the years 1914-1923, I thought would be an interesting topic.

Here's an excerpt of a message from Solomon, who wrote on June 27, 1915:

I know Paul and John and converse with them sometimes, but do not live in as high a sphere as do they. Wisdom which I was said to have had in a preeminent degree, is not the equal of Love in elevating a spirit in the Father's kingdom; and they are possessed of more of this Love than am I. Yet I have great hope that someday I will get this great soul filling Love to a degree that will enable me to live with them and the others of the followers of the Master. I mean his disciples.......
read more

Prayer Circle, by Al.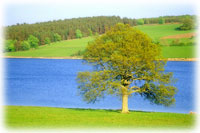 We had a very powerful prayer. It seems that the momentum is building here for our little prayer circle. Eighteen people showed up last night.
Several of them for the first time. Apparently word is getting around about what we are doing here and people are intrigued. We had such a diverse crowd including a tour guide, a native indian drummer and story teller and a professional pilot. Our living room could not hold any more chairs in a circle.

I was a little worried that the spirit influences from such a large and diverse crowd would cause some difficulty but my fears were unfounded. The intensity of the love that poured upon us was so great that I felt like weeping with joy. Jesus, Andrew and Confucious spoke to everyone with such love and wisdom and I am so grateful that Jeanne and I have the privilege of hosting these gatherings. I know that each soul there was touched and blessed with God's Love.
.
....
read more


Website:
www.truthforallpeople.com