Newsletter and Updates


Saturday, 18 May 2013 19:14

November Newsletter 2011


Email




If you have any queries or would like to

join our forum, or just want to say hello,
please send an email and I will get back to you as soon as possible. God Bless, Ian.
(We do not save or pass on email addresses)

Send email


Truth for all people




Forum

Every Soul has a Need to Connect with God, by Al.

Opening the door to God is not an easy threshold to cross in contemporary society because in the western mind God is unnecessary.
So many have embraced the sin of living a life guided by their own egos and the precepts of modern society that they more often than not negate the possibility that their lives may be enhanced by God's blessings. God has a negative rap as a result of so much erroneous beliefs attached to His name.

We have insulated ourselves so completely by engaging in so many material pursuits that there is no time either externally or internally to engage in a relationship with the Creator and so many that do are ensnared in layers of erroneous beliefs. No wonder people put God on the back burner. There are so many complex.. read more

Opening the Door to God, by Joan.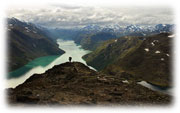 As I sat outside by the patio table the other day enjoying the beautiful autumn weather, I thought I heard a rustling noise on the other side of the gate near the front porch. A few seconds later, the doorbell rang confirming that my hearing was still functioning. But rather than hopping up and announcing to a stranger that somebody was home, I sat there quietly waiting for this uninvited person to leave, as I just did not want to be bothered.

Perhaps, this same scenario happens with a lot of people throughout their lives– only substitute the word "stranger" with "God." If He appeared from out of the blue and knocked on your door, would you open it? Or would you not want to be bothered?
.....
read more

The Divine Confusion, by Dan.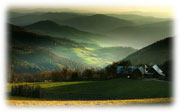 Recently I was talking with someone about God and they asked me what religion I was? I told them I was a Christian, however, unorthodox. They asked me what the name of our religion was and I steered the conversation towards the messages that James Padgett received from Jesus and the name of the foundation church that publishes them. In retrospect, I reflected upon my answers to these questions and quite frankly, I felt a little off guard because I wasn't fluid in my responses and really didn't like the answers I gave them. Eventually all of us will be asked questions like these and how will you answer them?
Perhaps, if I was asked these questions again I would answer them differently. The first question was, what religion are you. Divine Love is not a religion but is the Love of God that we can receive directly.
..
..
read more

Miracles! What are they? by Ian.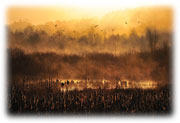 This message from Jesus explains what they are and what is needed so that they can be performed.
It is a subject which should be thoroughly understood by us, as I believe even though we may have some, lets say enough Divine Love in our souls for the benefit of this explanation, we may also unknowingly, or knowingly have accepted other beliefs which interfere with our faith and progression in this matter, which in turn blocks this connection, and hence, what is lacking is, faith.
It may be solely because we have not come to terms with these old worn out beliefs we no longer believe in, but are still there because they have not been addressed and disregarded as we progressed, this conflicting situation may hinder our comprehension and our faith in what is possible and what is required so that so-called miracles, (which are only the ordinary workings of God's law)
..
read more

A Guided Life, by Jeanne.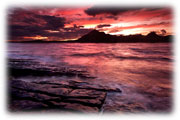 My calling did not come to me as dramatically as Al's. While he's been blessed with gifts of seeing and hearing spirits, my spiritual gifts are very different. I feel the presence of God's Great Love and His angels manifesting in my life every day and sometimes I'm blessed to see auras. I feel the Presence of God intensely when I'm praying for others. All I need to do is ask! When I focus on someone or a situation then God's Great Love starts flowing. It feels like it's flowing through me and expanding inside of me. I have discovered no greater joy in life than the power of God's Love flowing through me.
Looking back on my life's journey, it's easy to see the power of Divine Intervention more clearly now than I did when I actually lived through those defining circumstances that have made the difference in .
.....
read more

My First Memory of Faith, by Kathryn.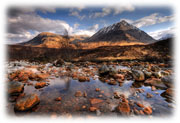 I always have believed in God from as far back as my memory can take me. I think my first memory of faith was when I was four years old. I opened the door to let Him in way back then. When I look back the door was only partly open, and I can remember when I opened it half way and that was when I lost my Dad to cancer. I leaned on Him a lot in life (as I still do my Mom) but after my Dad passed is when I really started to open the door to God, and He was right there beside me and that is when I truly realized that I was not alone.

I was a single Mom with two boys at that time and God was right there to help me. We were never without and my bond with my children was and is so very strong. .
.....
read more



Website:
www.truthforallpeople.com

http://www.truthforallpeople.com/index.php?option=com_acymailing&ctrl=archive&task=view&mailid=35&key=882d38e691dc4ecf963273c508aa8ec2